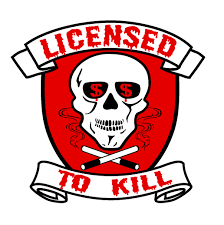 KILL ONE PSU EVERY WEEK
OR
KILL THREE IN ONE WEEK?
Few days back, Mr. Arvind Panagriya, former Vice Chairman of NITI Ayog, now in America, suggested that the new Government should shut down one Central Public Sector Undertaking every week. Yesterday, Mr. Rajiv Kumar, present Vice Chairman of NITI Ayog (new outfit in place of Planning Commission) has suggested that within first 100 days 46 PSUs should be closed! Means three CPSUs should be shut down in a week at average.
The news appeared in THE WIRE is reproduced hereunder:
Delhi: In the first 100 days of Indian Prime Minister Narendra Modi's second term, a slew of 'big-bang' economic reforms that should please foreign investors are likely to be pursued, according to a top official at the government's main think-tank.
The reforms will include changes in labour laws, privatisation moves and creation of land banks for new industrial development, said Rajiv Kumar, vice chairman of NITI Aayog (National Institute for Transforming India), who reports directly to Modi.
"They (foreign investors) will have reasons to be happy. You will see a slew of reforms I can assure you of that. We are going to pretty much hit the ground running," Kumar told Reuters in an interview.

Latest Events
Latest News