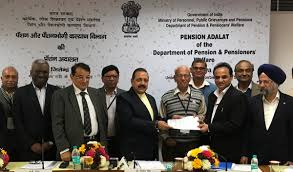 PENSION ADALATS IN ALL DEPARTMENTS

Secretary, Department of Pension & Pensioners Welfare has sent a letter to all Departments to hold Pension Adalat, on the same day of 23-8-2019 to settle maximum number of grievances of pensioners. We welcome this good initiative.

See the letter from Secretary, DoP&PW: pension-adalat-in-all-depts.pdf

...
Latest Events
Latest News