PALAKKAD DIST. CONFERENCE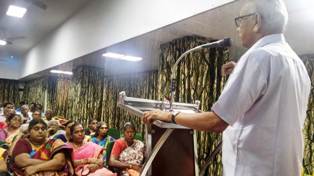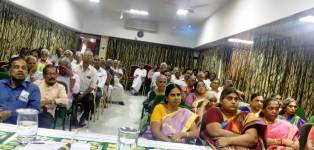 The Palakkad disrict conference was held on 6-6-2019. Com. P S Ramankutty inaugurated it. Comrades P Narayanan Moosad (Kerala Circle President), T P George (CS), R N Pada Nair (AGS) and A P Saraswathy (AI Org. Secretary) addressed. The conference unanimously elected Comrades T Muralidharan, K T Ramanarayanan and M P Krishnadas as DP, DS and Dist Treasurer respectively.
The conference also formed a Reception Committee for the ensuring Kerala Circle Conference to be held on 15-10-2019 at Palakkad.

Latest Events
Latest News