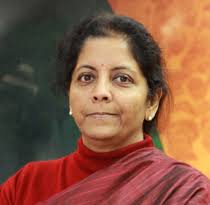 WE APPRECIATE THE ACTION OF FINANCE MINISTER
Twelve senior government officers, including a chief commissioner, principal commissioners and commissioner of the Income Tax Department, were directed by the Finance Ministry to retire under Rule 56 of the General Financial Rules (GFRs) on Monday.

Sources said some of these officers were found guilty of corruption, having illegal and disproportionate assets and sexual harassment.

Officers who were shown the door on Monday included Ashok Agarwal (IRS, 1985), Joint Commissioner (Income Tax) on grounds of serious complaints of corruption and major extortion from businessmen, S K Srivastava (IRS, 1989), Commissioner (Appeal), Noida, accused of sexual harassment of two women IRS officers of Commissioner rank, Homi Rajvansh (IRS, 1985) who had acquired movable and immovable assets worth over Rs 3 crore in the name of self and his family members and BB Rajendra Prasad on allegations of obtaining illegal gratification in lieu of passing a favourable appeal order in a case.

Congratulations to Smt. Nirmala Sitharaman, the Finance Minister for the bold action.

Shri Ravi Shankar Prasad should order investigations into the disproportionate assets of former CMDs of BSNL and MTNL, including those who bought ERP for huge sum.

Latest Events
Latest News