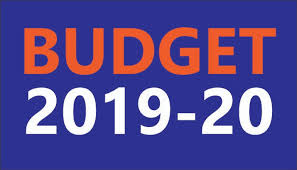 NEW BUDGET, INCOMETAX EXEMPTION
Smt. Nirmala Sitharaman, new Finance Minister will present her maiden budget on July 5. It is customary for the Finance Ministry to ask views and suggestions from various departments, organizations etc. on budget proposals. This time, the Department of Pension sought views of Pensioners Organizations also in this regard. Excited over this, many pensioners are sending all types of suggestions. Finally, the political leadership will decide the policy and accordingly will present the budget. We have no illusion.
However, we have suggested that PENSION SHOULD NOT BE TAXED.
Pension of MPs is not taxed. Why? It is said that their pension is not salary and that is income from other sources. Nothing but Government fund is the 'other sources'. We are also getting pension from same government funds. Then why this discrimination?
Now, Assocham (Association of Chambers of Commerce in India) has suggested to raise income tax exemption limit to Rs 5 lakh in Budget "Considering the inflation over the years, tax exemption limit should be increased from Rs 2,50,000 to Rs 5,00,000," the chamber's memorandum to the Finance Ministry stated.

Latest Events
Latest News