PMNRF
As all of you are aware, we have been collecting donations from our members all over the country towards Prime Minister's National Relief Fund, to help the victims of unprecedented rains and floods that affected lakhs of people in our country this year. We have done it in the past also when there were such natural calamities/disasters in Uthranchal, Andhra, Orissa, Chennai, Tamilnadu, Kodagu, Kerala etc.etc.
Our members from almost all circles responded positively to CHQ call and donated liberally. We could collect Rs. 37.94 lakhs from Circles. To make it Rs 40 lakhs, CHQ added a sum of Rs 2.05 lakh. We wanted to make over the fund to a central minister. Shri Pralhad Joshi, Minister for parliamentary affairs used to be in his constituency of Hubli on Saturdays and Sundays. We approached his office. They tentatively fixed the date as 9, November 2019. We announced our intension to organize the function on 9-11-2019 through our whasapp group.
As General Secretary was indisposed due to spondylosis, Com. P S Ramankutty and Com.D Gopalakrishnan were requested to go to Hubli. Com. DG could not go alone due to some health problem. Com. Vittoban also was indisposed. Finally Com. Rama Rao, Asst Treasurer accompanied DG, carried the Bank Cheque and attended the function. Com. Radhakrishna, AGS from Karnataka and Com.Changappa, CS Karnataka also went to Hubli. Com. G Babu, VP from Bangalore had to cancel his journey at the last moment. In view of Supreme Court verdict, Section 144 was imposed in Hubli town on 9-11-2019. Despite that, good number of comrades came from Hubli, Dharward, Belgavi, Bagalkot, Bijapur etc. Though the number of participants was less it was a lovely function, well organized.
Minister Shri Joshi came straight from the airport to the function organized in the conference hall of PGMT, Hubli. Com. S T Pawar, DS welcomed all. Com. P S Ramankutty, in his introductory speech mentioned briefly the welfare activities of AIBSNLPWA. Then he, along with other leaders, made over the Cheque for Rs 40 lakhs to the honourable minister.
Shri Pralhad Joshiji very much appreciated the efforts made by the Association. He commented that " This shows that you are retired but not tired. While in service people may donate when the Boss donates. After retirement there is no such obligation. Even then you, the pensioners, have donated very good amount of Rs 40 lakhs. It is great efforts…."
After the function we had a brief discussion with Joshiji on our pension revision. He read our memorandum carefully, asked some specific clarifications trying to understand the issue. We clarified the points to his satisfaction .
Finally he assured us help to settle the matter and asked us to come to Delhi in first week of December 2019.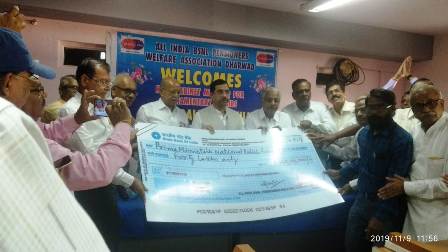 Cheque being handed over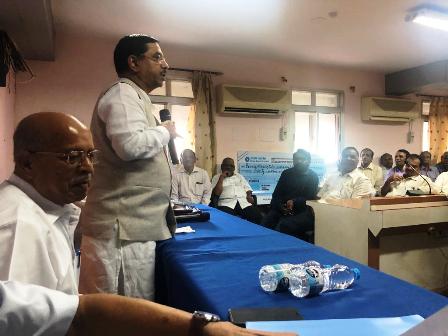 Minister Sh. Joshiji speaks.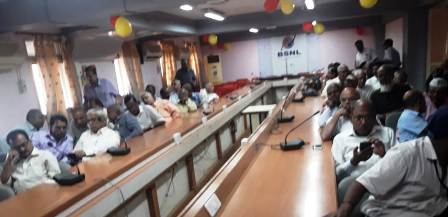 A view of audience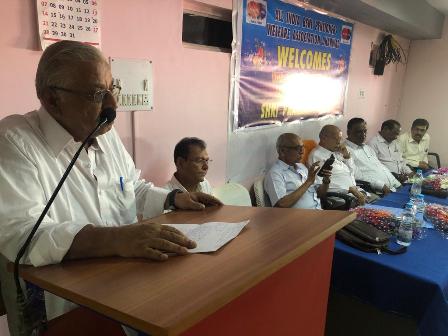 Com. DG speaks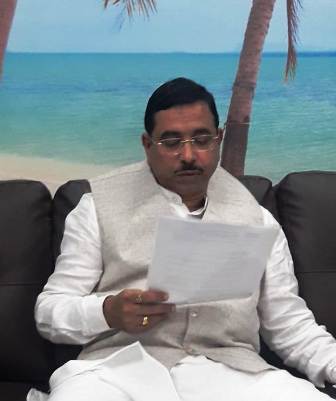 Shri Pralhad Joshiji reads our memorandum on pension revision

to see the details of donations received please click here; pmnrf-upto-6-11-2019.pdf

Latest Events
Latest News