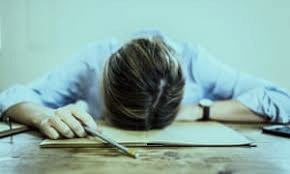 THE LETHARGY
BSNL LETHARGY
One again, BSNL has exhibited its lethargy despite all tall claims by new Head of the company. 77059 staff members have been thrown out of the offices on 31-1-2020 itself, very efficiently. But, two months wages are not yet paid to them even though the company has generated sufficient revenue during the period. The employees are frustrated very much.
PENSION
VRS pensioners expect their pension for February on 29-2-2020. Nobody is sure if they will get it on that day. Pension has to be paid by government. Respective CCA offices have to authorize the pension. Without the proper documents and checking up CCA office can not authorize it.

Earlier, pension was being paid in first month itself. There was no computer. There was no ERP; there was no SAMPANN; there were more staff those days. In the recent past, there was some delay. Since large number of people retired on the same day, it may not be possible to check all documents and authorize pension for all. It is understandable. At least, provisional pension can be sanctioned. Some of the retired Officers may wait. But the ordinary Group C and Group D Retirees want money immediately for their daily expenditure, especially as they have come out without getting wages for the two months they worked. If they do not get the promised pension, that too from the Govt; their frustration will be escalated. For granting provisional pension too, the CCA offices want some particulars from BSNL.

As on 6-2-2020, BSNL has forwarded only 25170 out of 77059 cases online to CCA offices. Just 33%.

51889 cases are still pending in BSNL offices. Worst is UP East with 96.98% pending in BSNL.
Then Maharashtra with 95.45% pending with BSNL.
ONLINE is not sufficient. Hard copies should also be submitted to CCA offices.
To See the details please lick here:status-6-feb-6-pm-1.pdf

Latest Events
Latest News