GS AT VISAKHAPATNAM
BHARAT PENSIONERS SAMAJ, ONE OF THE OLDEST FEDERATIONS OF CENTRAL GOVT PENSIONERS IN INDIA IS HOLDING ITS 63rd ANNUAL GENERAL MEETING AT VISAKHAPATNAM TODAY, 29-11-2018.
COM. P GANGADHARA RAO, OUR GENERAL SECRETARY, ADDRESSED THE CONFERENCE. COM. VARAPRASAD AND LEADERS OF VISAKHAPATNAM DISTRICT WERE ALSO PRESENT ON THE OCCASION.
AIBSNLPWA HAS BEEN AFFILIATED WITH BHARAT PENSIONERS SAMAJ.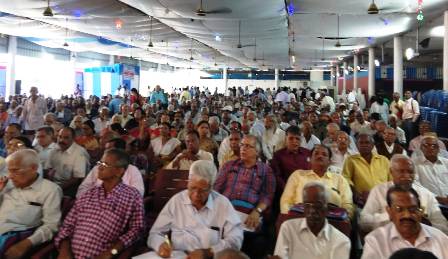 ============================

Latest Events
Latest News