CHQ DELIGATION AT DELHI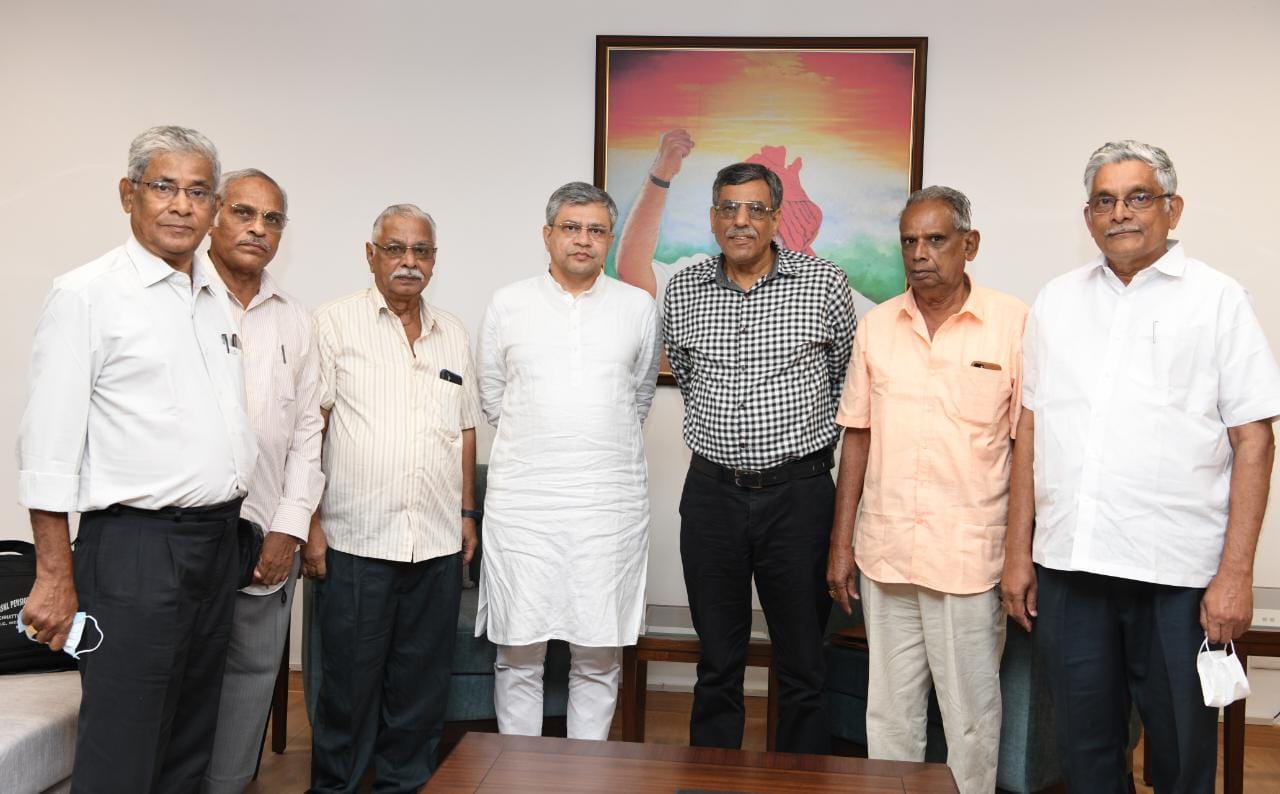 CHQ DELIGATION consisting of myself, Com. D Gopalakrishnan, Senior VP, Com. V Varaprasad Dy. GS , Com. T S Vittoban Treasurer, Com. R S N Murthy , Org. Secretary is in Delhi from 24th in the light of different versions that our Pension Revision is negated by internal finance of DOT.
There were some unexpected hurdles. Unusually all the offices including Sanchar Bhawan around Parliament were closed till 3 pm because of 15th President's swearing in ceremony on 25th . 5G Auction started on 26th. But still the above team along with Com Anupam Kaul AGS at Delhi could meet.
1. Shri Ashwini Vaishnawji, MOC
2. Dr Jithendra Singh, MOS , PM (O) .
3. Shri V Srinivas, Secretary (DOP&PW )
4. Shri S N Mathur, Jt. Secretary ( DOP&PW)
5. Shri. K Rajaraman, Secretary ( Telecom)
6. Shri. Manish Sinha , newly joined Member (F) DOT and
7. Shri Rajakumar , Director Establishment . DOT .
We have represented our Pension Revision issue and submitted necessary inputs.
Pension department officials told that if a concrete proposal is forwarded by DoT then they are willing to consider.
We didn't observe any negativity from the TOP in DOT .
Let us wait and see for the outcome.
Regarding implementation of Chennai CAT judgement dt. 17 2 22, Director Estt. informed that DDG (E) has gone on leave because of her mother's death. She will join by next week and a decision will be taken afterwards.
We brought to the notice of the new Member (F) about LPD reduction of Telecom Mechanics and not taking into account of officiating pay at the time of granting 78.2 revision.
Since he is new to the post, he noted down these issues in his diary and assured to consider.
This is for the information of our members.
P Gangadhara Rao GS.
Latest Events
Latest News