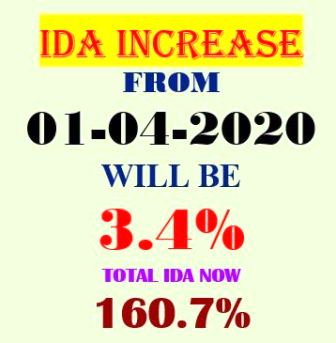 31/03
Consumer Price Index for Industrial Workers for the month of February 2020 is reduced by 2 points from 330 to 328. Still there is an increase in rate of IDA.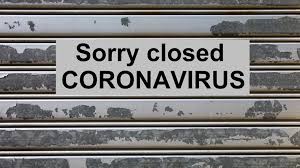 29/03
DONATE ONE DAY'S PENSION

CHQ of AIBSNLPWA calls upon all members all over the country to donate at least one day's pension to the respective Chief Ministers' Fund to combat the deadly virus of COVID19. In the present situation of total lock-down it may not be possible to go to Bank and transfer the money to CMDRF or PM CARE FUND. So individual members can transfer the donation online to the CMDRF and obtain Receipt for it. The said Receipt can be used next time for getting income tax rebate. Our purpose is that maximum donations should go from our members to the government on war against the Corona virus. After sending the donation, please intimate the District/Circle Secretary over phone.

to see the Circular from GS please click here: extra-ordinary-appeal.pdf

28/03
Former communication Minister, Shri Beni Prasad Verma, expired at Lucknow on 27-3-2020 at the age of 79 years. I had the opportunity to meet this strange personality three times when he was the MoC. First time, it was in office. Second time was also on my request only. But it was arranged at his residence at 10.30 in the night. After the meeting I had to walk about 45 minutes to my residence at Gole Market. Third time his PA asked me if I could meet the minister at 11 PM in the night! I told that I have to walk both ways. Then Shri Verma himself came over the phone and asked something. I could not follow his Hindi. Then he sent his car and I met him at 11.15 PM. Offering black tea, he was asking about expansion of PCO network. After that discussion he asked some questions about Shree Narayana Guru , the social reformer of Kerala.
On that day I requested him to raise the amount being given to Sanchar Sarathi awardees. Within few days, surprising all, in the function giving away the awards, he announced that the amount is raised to Rupees ONE LAKH, including those who received award on that day. That was Sh. Beni Prasad Vermaji.
He often created controversy making some statements. We convey our condolences on the demise of this former MoC .... PSR
26/03
Today, 26-3-2020, BSNL Corporate Office has issued instructions to make ad-hoc payment of Ex-gratia to those whose cases have been verified by BSNL.
On 18-3-2020, the CMD had a meting with staff union leaders. CMD informed that out of 78569 optees 199 people died. 1767 cases were pending with BSNL on that day. All the rest were forwarded to DoT. That means 76603 cases were sent by BSNL. But, only 26370 PPOs were issued. What about the remaining 50233 cases?
The CO order dated 26-3-2020 is attached here. click her to see the order. adhoc-exgratia.pdf

26/03
WITH HEAVY HEARTS WE REPORT DEATH OF COM. SHER SINGH,
THE FORMER CIRCLE SECRETARY OF OUR UP WEST CIRCLE ON 23-3-2020 AT MEERUT.
HE HAD SOME CARDIAC PROBLEM, AS REPORTED BY OUR AGS COM. J S DAHYA.
CHQ CONVEYS ITS DEEPEST CONDOLENCES ON THE DEMISE OF COM. SHER SINGH.
Latest Events
Latest News